About us
About Vets Choice Insurance for pets
Born out of a commitment to Australian vets and the veterinary profession, Vets Choice insurance for pets is the product of a more than 25-year partnership between Guild Insurance and the Australian Veterinary Association (AVA).
Since the beginning, Vets Choice was developed with the AVA to ensure pet owners have access to pet insurance that's created by vets for pets. Every aspect of our policies are informed and shaped by the input of hundreds of Australian vets, to make sure our policies cover the accidents and illnesses that real pets face.
We understand that our four-legged family members deserve to be protected for what happens to them, rather than what a business chooses to cover. That's why we've made it our mission to help more pets get the care they deserve, by working with Australian vets to build policies that make a difference when you need them to.
Endorsed by the AVA
Vets Choice insurance for pets is endorsed by the AVA and backed by a 25-year partnership with Guild Insurance. Here's what the president of the AVA had to say when asked about Vets Choice.
The Australian Veterinary Association (AVA) is excited for Guild Insurance to be our long and valued partner and product provider for pet insurance.
We are genuinely excited to offer Vets Choice to the pet insurance market, as we understand the important role that pet insurance can play in the life of a pet and a pet owner if something goes wrong.
We look forward to our Pet Insurance venture, with the AVA continuing to work with Guild to ensure that Vets Choice is a high-class and competitively priced product developed for both pets and vets.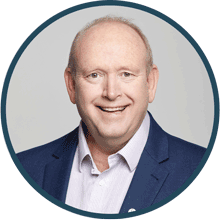 "Pet Insurance is a vital safety net for pet owners to ensure they can exercise the best treatment and care options for their pets." - Dr Warwick Vale, President of the Australia Veterinary Association.
AVA assists Guild in maintaining a quality insurance product that is best in class and affordable.
The Australian Veterinary Association (AVA)
The AVA is peak body representing veterinarians across Australia for nearly 100 years. They represent over 9000 members, and are committed to providing improved welfare and health outcomes for animals and an advocacy for the veterinary profession.
Guild Insurance
Established in 1963, Guild Insurance has protected independent Australians ever since. Offering a broad scope of insurance options, from professional indemnity to home and contents insurance, we're here to protect what matters most to you.