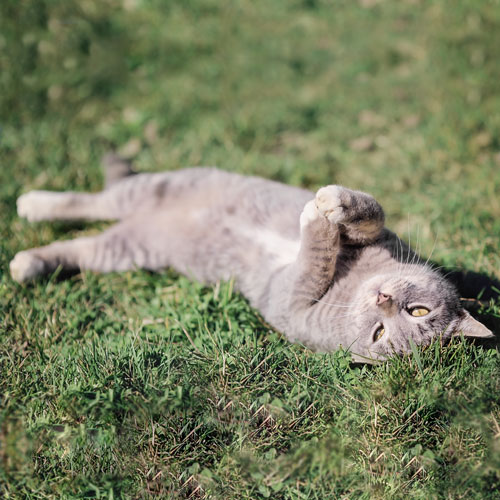 cat insurance
Features and benefits
Cat insurance is great way for pets to receive the care they deserve if an accident or illness requires emergency care.
After working with the Australian Veterinary Profession (AVA) and vets across Australia for over 25 years, too often we've seen pets not receive the care they need due to large vet bills for emergency care. And that's why we've worked together with the AVA to build the only vet endorsed cat insurance in Australia for your pet.
Our policies are loaded with flexibility to help you choose the combination that's best for your cat. See how you can customise your policy by choosing your level of cover, excess when making a claim and even add on dental cover below.
| | |
| --- | --- |
| Cover for life | Benefit level options |
| Lifetime cover for your cat for the entire time they are insured with Vets Choice | After paying excess, you can choose between 80% or 100% back on claims to help you stay in financial control of your pets care |
| Pre-approval | Third-party cover |
| Get pre-approval for scheduled procedures and treatments, avoiding surprises | Third-party liability cover standard for all Vets Choice cat insurance policies |
| | |
| --- | --- |
| Give back to the community | Accident & illness cover |
| Every policy that's sold contributes to a local animal shelter or animal charity | Cover for cancer, tick paralysis, bone breaks and fractures, and ACL injuries |
| No claims bonus | Multi-pet discount |
| Get rewarded for keeping your cat happy and healthy, with a no claims bonus | Receive a multi-pet discount when insuring all your pets with Vets Choice |
Your choice of cover
With two levels of cover, and the option to add-on dental cover, you can choose to protect your cat in a way that suits you, and them.
Uses VetsTabs template instead.
---
Information on preventable illnesses & conditions coverage guarantee
---
Information on pre-existing conditions
---
---
Frequently Asked Questions
Vets Choice currently only provides cover for cats and dogs.
Dogs and cats between the ages of 8 weeks and 8 years. With guaranteed lifetime cover for pets as long you join before they reach their 9th birthday and the policy remains active.
Your vet will be able to provide you with an estimate of age after a physical examination, which will be accepted by Vets Choice as your pets age, we don't need your pets date of birth, just how old they are in years.
Yes, we offer a discount where there is more than one pet listed on a policy.
We will treat most hereditary and congenital defects for your pet if you or your vet were not aware of, or could not reasonably have known of, at the time of your cover commencing under this policy. Exclusions are listed here.
No. Medical records are not required at the time of taking our pet insurance. You will however be required to provide your pets medical history to support a claim.
No. Pre-existing conditions and waiting periods apply. These are listed here.
This is an accident and specified illness policy and was specifically designed to keep the cost of pet insurance down for pet owners. As such routine care, vaccinations and check-ups etc. are not covered. For more details about what is and isn't covered by this policy check here.
Yes. For scheduled procedures, it is possible at our discretion to arrange for the claim to be pre-approved. You will need to provide a detailed quote from your vet. This means that you pay your excess only, and we will settle the bill with your vet for costs covered by the policy up to the amount quoted by the vet. We will work with you throughout to assist and provide guidance.
Vets choice provide two options of coverage across our pet insurance product suite for benefit level of 80% coverage and 100% coverage. Respectively we would cover 80%, or 100%, of eligible costs covered by this policy, less your nominated excess (chosen at purchase) up to the agreed limit (this is the annual limit aligned to the policy chosen), either policy aggregate or sub-limit if applied (some accident, illness, and dental covers have limits that are paid only up to a certain amount as indicated on our product comparison tables and PDSs).